These are 10 seeds of Mr. Nice The Doors I just Sprouted for my good friend Danklab. So far on day 4 I have 9/10 sprouted, each with 6-8 roots coming out the bottom! I used Grodan 2" rockwool cubes soaked with Xtreme Gardening Azos and RO water pH'd at 5.5. I used a heat mat set at 78 and a clear dome. Can't wait to see what happens!
Mr. Nice The Doors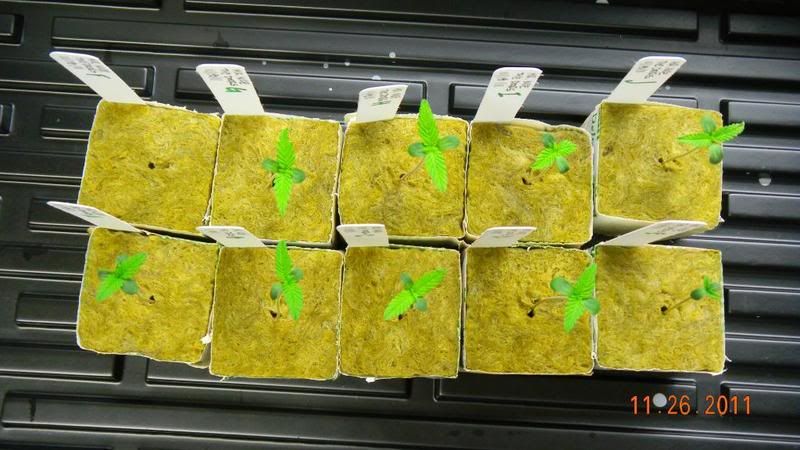 Mr. Nice The Doors Roots at day 4
I believe my good friend will be putting them into 4" pots with coco medium.
Thanks for stopping by and best regards everyone!
R'
azos