Here we grow again! A friend won these seeds and gave me 10 to try out.
Seeds germinated August 1. Grow medium is Pro-Mix Hp with 20% added perlite. Only Canna's Rhizotonic has been applied so far, both in the root zone and by foliar feeding. I'll give them their first taste of nutrients today, DutchMaster Gold Grow and Grozyme.
Lighting has been T5 48 (4ft X 8 tubes) HO tubes @ 6400 K Lights on 24/7.
August 2;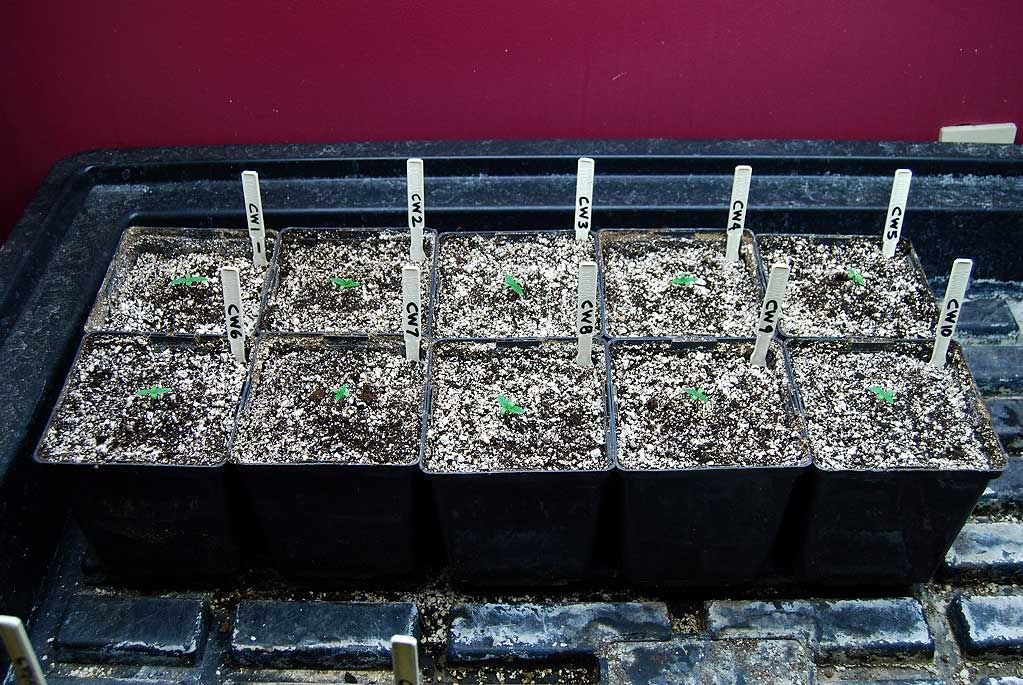 August 5;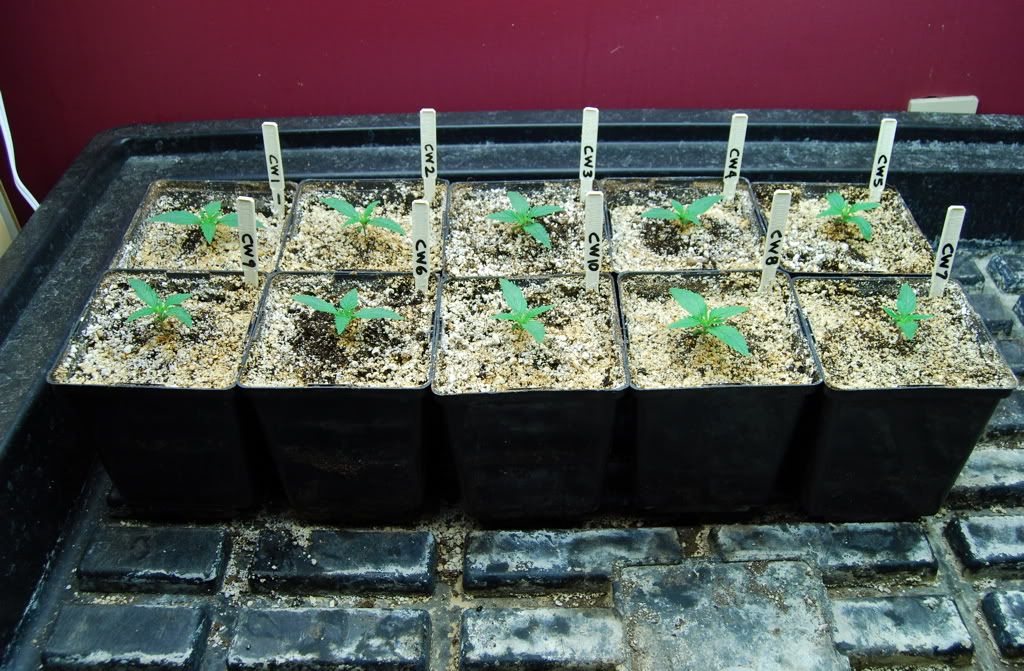 August 10;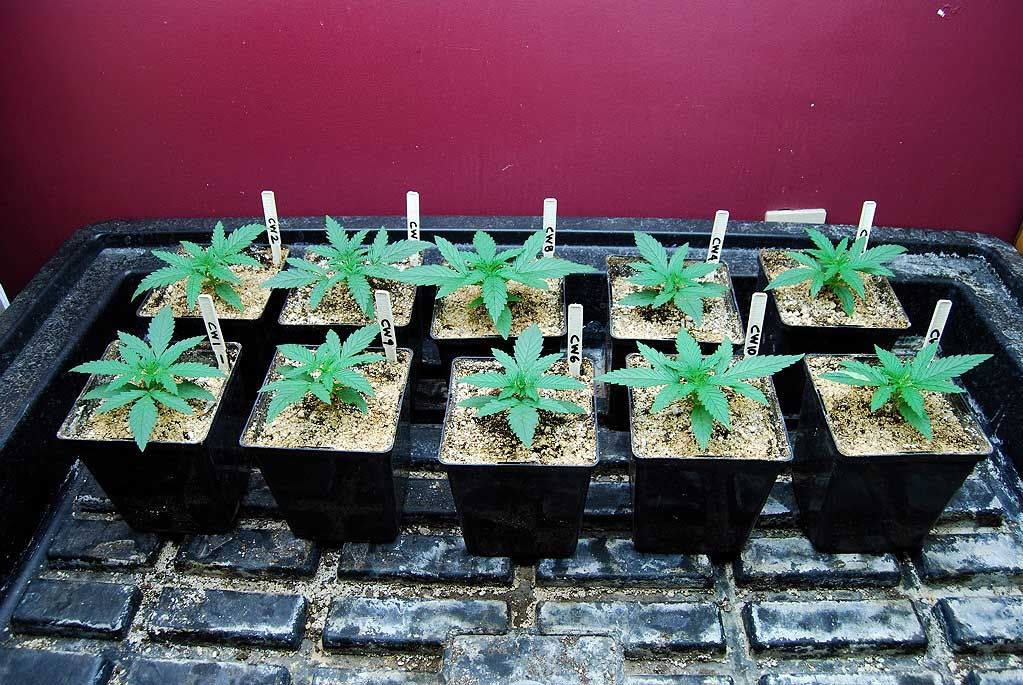 August 13;
Last edited: